STORYLINE of The Witches
Reimagining Roald Dahl's beloved story for a modern audience, Robert Zemeckis's visually innovative film tells the darkly humorous and heartwarming tale of a young orphaned boy who, in late 1967, goes to live with his loving Grandma in the rural Alabama town of Demopolis.
As the boy and his grandmother encounter some deceptively glamorous but thoroughly diabolical witches, she wisely whisks him away to a seaside resort. Regrettably, they arrive at precisely the same time that the world's Grand High Witch has gathered her fellow cronies from around the globe-undercover-to carry out her nefarious plans.
Zemeckis is joined by a world-class team of filmmakers, including Alfonso Cuarón, Guillermo del Toro and Kenya Barris. The cast includes powerhouse performances from Anne Hathaway, Octavia Spencer, Stanley Tucci, Kristin Chenoweth and Chris Rock, with newcomer Jahzir Kadeen Bruno as the brave young hero. Written by Warner Bros./HBOMax
https://www.youtube.com/watch?v=4IVKVZ-Yk-c
No of Disk                                         : 01 Disk with the case as displayed
Country/Region of Manufacture :  Malaysia
Condition                                         :   Brand New
Shipping                                          :   Free Standard Shipping worldwide
Ships to                                            : Worldwide
Delivery                                           :  3 – 4 weeks maximum ( Standard Shipping )
Returns                                            :  30 days period
FAQ
Can this play in a any Blu-Ray Player ? Yes , These movies are region free movies . But you need to have a Blu-Ray Player.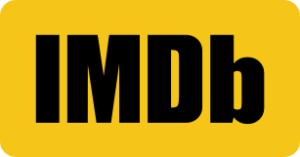 Click Here for More Movies Reviews – The Witches