STORYLINE of The Secret Garden
The main character Mary Lennox "Dixie Egerickx" is a spoiled 10-year-old girl of rich parents who grew up in India. After everyone in her family dies from cholera, Mary is sent to live in Misselthwaite manor in Yorkshire with her uncle Archibald Craven "Colin Firth" and the housekeeper Mrs. Medlock "Julie Walters". Mary discovers that the house holds many secrets. There she finds a key that leads her to a garden held locked for years by her uncle after the death of his wife. Soon she finds a room in the manor where her sick cousin Colin "Edan Hayhurst" has spend his entire life in his bed, completely unable to walk. But with the help of her new friend Dickon "Amir Wilson" the children manage to bring the garden back to life. In the garden Colin learns to walk and he becomes a healthy and happy young boy. When Lord Craven one day sees the children playing in the garden, he is amazed by the sight of his son walking. He feels joy for the first time since years.
No of Disk                                         : 01 Disk with the case as displayed
Country/Region of Manufacture :  Malaysia
Condition                                         :   Brand New
Shipping                                          :   Free Standard Shipping worldwide
Ships to                                            : Worldwide
Delivery                                           :  3 – 4 weeks maximum ( Standard Shipping )
Returns                                            :  30 days period
FAQ
Can this play in a any Blu-Ray Player ? Yes , These movies are region free movies . But you need to have a Blu-Ray Player.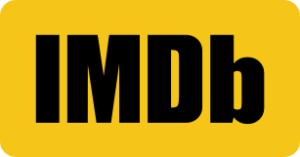 Click Here for More Movies Reviews -The Secret Garden
How This Work – Amazon Product
blu-raymovies.space is also a  site which will provide you  reviews of various type of products relating to Amazon.com. By purchasing products using the links and the ads provided by our website may earn the owner of this website some kind of a affiliate commission. But It will never effect to your price.