STORYLINE of Love and Monsters
Seven years after the Monsterpocalypse, Joel Dawson (Dylan O'Brien), along with the rest of humanity, has been living underground ever since giant creatures took control of the land. After reconnecting over radio with his high school girlfriend Aimee (Jessica Henwick), who is now 80 miles away at a coastal colony, Joel begins to fall for her again. As Joel realizes that there's nothing left for him underground, he decides against all logic to venture out to Aimee, despite all the dangerous monsters that stand in his way. The fun-filled and action-packed adventure also stars Michael Rooker and Ariana Greenblatt.
No of Disk                                         : 01 Disk with the case as displayed
Country/Region of Manufacture :  Malaysia
Condition                                         :   Brand New
Shipping                                          :   Free Standard Shipping worldwide
Ships to                                            : Worldwide
Delivery                                           :  3 – 4 weeks maximum ( Standard Shipping )
Returns                                            :  30 days period
FAQ
Can this play in a any Blu-Ray Player ? Yes , These movies are region free movies . But you need to have a Blu-Ray Player.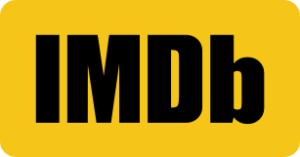 Click Here for More Movies Reviews -Love and Monsters
How This Work – Amazon Product
blu-raymovies.space is also a  site which will provide you  reviews of various type of products relating to Amazon.com. By purchasing products using the links and the ads provided by our website may earn the owner of this website some kind of a affiliate commission. But It will never effect to your price.