Black Widow (3D Blu-ray 2021) Region free !!!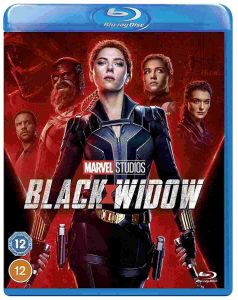 Note – Audio ( English ) | Subtitles ( English ) | Operating Menu Bar ( Japanese Language ) This will not be a problem as long as you know how to operate the Bluray Player , because it's same for every movie
STORYLINE of Black Widow
In Marvel Studios' action-packed spy thriller "Black Widow," Natasha Romanoff aka Black Widow confronts the darker parts of her ledger when a dangerous conspiracy with ties to her past arises. Pursued by a force that will stop at nothing to bring her down, Natasha must deal with her history as a spy and the broken relationships left in her wake long before she became an Avenger.